Trip : Black Forest – Europa Park – Strasbourg
3 days / 2 nights
Day 1 :

Arrival – Baden-Baden
---
Arrival of the group in BADEN-BADEN from Alsace, Switzerland or Germany in the early afternoon by grand tourer coach at 2.15 pm
Customers picked up and taken to the centre of Baden- Baden.
Discovery of Baden-Baden which owes its worldwide fame to its thermal springs with the health benefits and healing powers of its therapeutic treatments as well as the magnificent programme of festivities it offers all year round. Free visit of the town with its many attractions: the Frieder Burda museum, the Palace of Festivals, Hohenbaden Castlealso called the Old Castle and the Caracalla thermal springs.
Option of booking a guide (at an extra cost).
Departure from the northern Black Forest – journeying along the ridges on the High Road.
Free stop at Lake Mummelsee, the largest (800 m), the deepest (17 m) and the highest (situated at an altitude of 1,036 m) of the Black Forest's 7 glacial lakes.
Tasting of the famous Black Forest gâteau: the famous Schwarzwälder Kirschtorte in a traditional "Stube" (café) by the lake.
Short journey to the Allerheiligen-Wasserfälle (505 m altitude) waterfalls.
Continuation along the panoramic Black Forest road – Freudenstadt.
Accommodation at 4-star Hotel.
Dinner in the hotel restaurant (or similar).
Overnight accommodation.
Breakfast at the hotel.
Departure by coach to RUST for a day of relaxation at EUROPA PARK.
In the heart of Europe, between the Black Forest and the Vosges mountains nestles one of the world's finest theme parks. Free day in the park to enjoy over a hundred attractions and shows in 13 European thematic areas. Free time for lunch.
www.europapark.de
In the late afternoon, short journey to the plain of Alsace.
Accommodation in your delightful 3-star or 4-star hotel ideally situated at the heart of the wine trail.
3 ALTERNATIVE TYPES OF ACCOMMODATION ARE AVAILABLE:
1. 3-Star Aux Deux Clefs Hotel in BIESHEIM
www.deux-clefs.com
Situated in the delightful little village of Biesheim in the Ried region of Alsace, the Aux Deux Clefs hotel and restaurant offers you 25 lovely, comfortable, contemporary and stylish rooms all equipped with bathrooms, toilets, hair dryers, a mini bar, cable television, telephone, free Wifi and a safe. Comfortable and quiet with a personalised service: Aux Deux Clefs hotel ensures you enjoy a restful, pleasant stay with delicious, authentic and traditional food.
2. 3-star VAILLANT Hotel in SELESTAT
www.hotel-vaillant.com
This Logis de France hotel is situated in the centre of Alsace – near Sélestat town centre on the edge of a park. Close to major tourist sites. Come and discover 47 originally decorated rooms and a range of tasty gourmet food, not forgetting our famous sauerkraut and our delicious fine wines.
Make the most of the cosy, stylish dining room to enjoy some exquisite food cooked using regional produce!
3. 4-star DIANA SPA Hotel in MOLSHEIM
www.hotel-diana.com
This establishment will delight you with its very contemporary atmosphere. Settle into your rooms, suites or hotel apartment with their sleek and stylish decoration. In the restaurant or lounge bar, enjoy a range of contemporary gourmet food cooked in keeping with the seasons. Also make the most of the hotel's huge Well-being Centre (heated indoor swimming pool, massage jets, bio sauna, hammam and massages, Fitness Centre equipped with "Technogym" equipment).
Dinner in the hotel restaurant (or similar).
Overnight accommodation.
Breakfast at the hotel.
Departure for Strasbourg by coach for a panoramictour of Strasbourg exploring its various districts: Grande Île (Grand Island), European Institutions, university, imperial and Orangerie park districts.
Boat trip…for a 1 hr 15 tour of the European capital. Enjoy a peaceful boat trip discovering this delightful city on board a bateau-mouche, with unmissable sights such as the Petite France and Les Tanneurs district, the Ponts Couverts (Covered Bridges) and the Vauban Dam, the "Neustadt" (New Town) or the imperial district and also the European quarter.
Free time to stroll around the streets in the old town, visit one of the Alsatian capital's many museums or go shopping. Free time for lunch.
Around 1 pm return by coach to your departure airport, your coach or railway station.
End of our services.
Our prices include:
Travel in a grand tourer coach from your arrival in the region until departure from our region – half board in a 3 or 4-star hotel (breakfasts and evening meals) in a double room – the above programme including the excursions mentioned: free discovery of Baden-Baden, stop at Lake Mummelsee (with tasting of a slice of Black Forest gâteau), stop at the Allerheiligen waterfalls, a bateau-mouche boat trip (1 hr 15), free discovery of Strasbourg.
Not included:
Flights or other means of return transport – lunches – beverages – all services not mentioned in the programme – insurance (cancellation, assistance, luggage repatriation) The single-room supplement: + 45 euros for proposals 1 and 2 / + 85 euros for proposal 3.
2016 prices (per person in a double room):
Proposals 1 or 2: minimum 20 people
Proposal 3: 20 participants
1 gratuity offered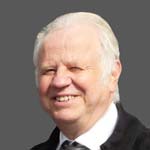 Service commercial :
DEUX-C SAS
Tél. : +33 (0)6 15 05 06 26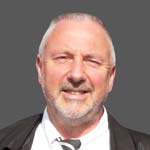 Service commercial :
DEUX-C SAS
Tél. : +33 (0)6 51 69 44 38
Contact us...
Would you like information about our holiday prices or a tailor-made holiday?
We are here to help you…